Two Decades of Original Thinking — In Pictures
As s+b marks 20 years of publication, we look back (and forward) to reflect on the themes, people, and ideas that have animated two decades of original thinking. This photo gallery is part of the series of blog posts "Celebrating Two Decades of s+b."
Although the techniques and technologies of publishing have been reshaped, the role of publishing remains the same: to get ahead of big ideas, trends, and concepts, writes Joel Kurtzman, founding editor of strategy+business and author of more than 20 books.
Theory matters, of course. But it is vital to understand the context, the dilemmas, the decision-making process, and the real-world impacts of the transformation of strategy into practice, writes Lawrence M. Fisher, contributing editor of strategy+business. Real cases put flesh and bones on what are otherwise empty business buzzwords.
Business books have become a big business, writes David K. Hurst, an author and contributing editor of strategy+business. But consumers of business books that offer simplistic checklist-driven solutions run the risk of being trapped between one-off stories that cannot be replicated and universal principles that cannot be practiced because they are too abstract. If they can't tell us what to do, how can business books help?
Illustrations aren't just ornaments for smart articles. They convey meaning. In recent years, striking full-page illustrations have become a vital part of the reader's experience. As such, they tap into a trend toward conceptual illustration that has been building for several decades, writes Steven Heller, co-chair of the MFA Design/Designer as Author + Entrepreneur program at the School of Visual Arts NYC and author or editor of more than 170 books on design and culture.
"In many ways, editing a quarterly magazine is a high-wire act. It's easy to get caught up in trends that, upon further reflection, induce cringes," writes s+b executive editor Daniel Gross, who scoured our archives for those few rare instances where we missed the mark — and looked for some lessons.
Does management thinking still matter? Is there anything new left to say? As editor of Harvard Business Review, Amy Bernstein says these are the questions she asks herself all the time. The challenge is that there just aren't that many truly new ideas in the world. "Many of the most compelling management insights remain timeless," she writes. "What isn't timeless, however, is context. I have found, then, that the answer to that question — what's new? — is the application of the idea more than the idea itself. The most thoughtful theorists aren't content to promulgate a brilliant insight and preserve it in amber. They figure out how their ideas apply to new contexts."
strategy+business celebrated its anniversary, in part, by gathering together the history of management ideas in the form of 20 questions. "The premise: Management theory emerges as people try to come up with universal answers to day-to-day questions. How do we get the work done? How do we win in the market? How can I work here and still be me?" writes s+b editor-in-chief Art Kleiner. "We constructed our 20 questions based on a few thousand years' worth of experience and wisdom. But it may well be that the most interesting questions still haven't been fully articulated. Some of them may be surfacing now, seemingly out of nowhere. They may seem impractical or irrelevant. But sooner or later, they will likely strike us as the self-evident questions that we should have been asking all along."
Recommended stories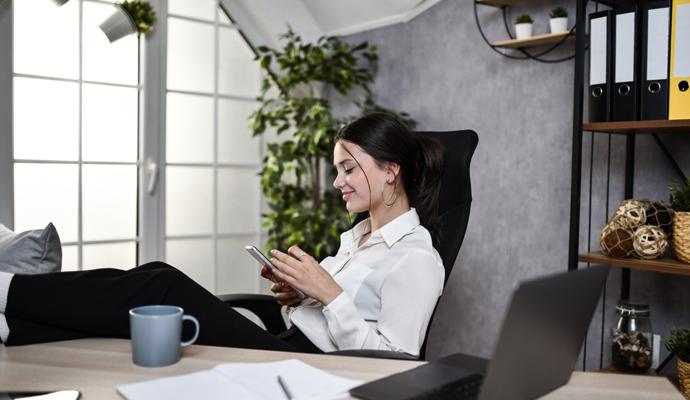 Watching the clock drags performance down, and optimism about the future does the opposite. Managers who understand this can help boost engagement.